Your Guide To Apartment Pool Safety In Carmel

The opening of a community pool is like the unofficial start to the summer season. You can't wait to enjoy your time off in the water. But before doing so, review this easy-to-follow guide for apartment pool safety in Carmel. A few prudent precautions will go a long way to keeping you and your guests out of harm's way when frequenting this popular apartment amenity.
Top Apartment Pool Safety Tips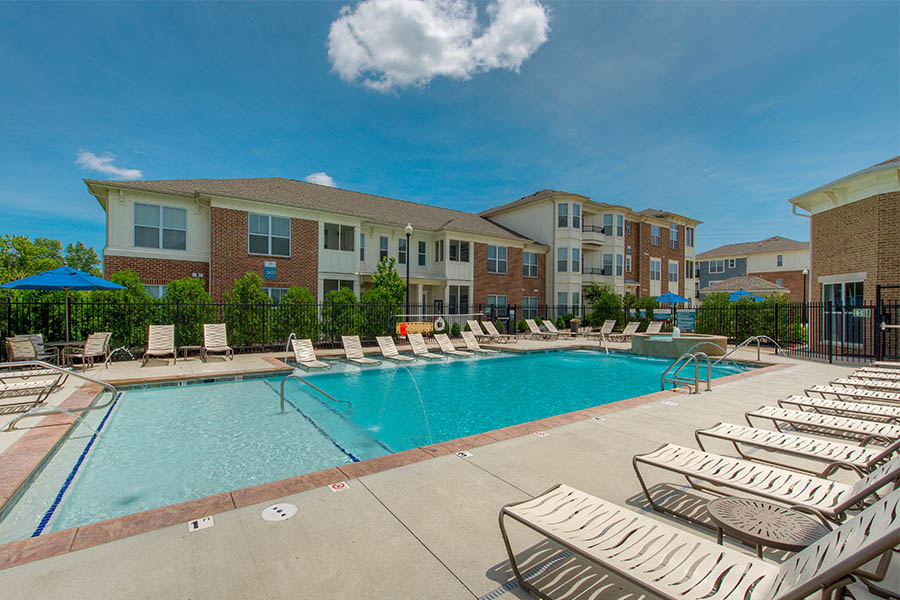 Although enjoyable and peaceful, swimming pools do present a potential danger, particularly for beginning swimmers. To make sure you have a fantastic time, observe these fundamental apartment pool safety recommendations for Carmel.
Never swim alone: Whether you're new to the water or a lifelong swimmer - you should always have another person with you in the event of an urgent situation. Accidents can happen no matter your age, physical condition, or fitness level.
Pay close attention to younger kids: If you have young kids, ensure they put on a properly sized life jacket of buoyancy aid. And be sure to monitor your children carefully every moment, even if they're not in the pool. A little one teetering on the edge of a swimming pool is an emergency about to happen. If your family members don't know how to swim, the summertime is an excellent time to register for instruction.
Finish your snack before getting in: Your mouth needs to be free of food when stepping into the pool to prevent choking. So finish your food and remove your gum before testing out the water.
Avoid running, diving, and pushing: Pool areas are slippery, and apartment swimming pools are often not very deep. With this in mind, running, diving, and pushing others is never a smart move.
Avoid holding your breath underwater: We've all observed youngsters challenge each other to a contest of holding their breath underwater. This is not recommended for any age group as it can lead to passing out and drowning.
Be smart about the weather: Pay attention to weather warnings, and if you discern thunder or catch sight of lighting, don't ignore it. Exit the swimming pool and go to a safe area.
Adhere to all displayed rules: Your apartment community will have guidelines in public view. Comply with them and make sure your visitors do too. They are there for your personal protection.
Find alternatives to glass: Go with plastic containers or cans when planning your day at the pool. Glassware and hard concrete surfaces aren't a good combination. If a glass container bursts, it can quickly lead to injuries on uncovered feet.
You can friends can spend a wonderful time at your apartment's swimming pool this season. Just make sure to keep safety in mind whenever you're near or in the water.
Looking For An Apartment With A Pool In Carmel?
Escape the heat and revel in the fun of an apartment swimming pool in Carmel at The Legacy Towns and Flats. We have the high-end amenities you're looking for and a broad range of floor plans to pick from. Schedule a tour to discover your next home today. If you have a question, feel free to call 317-674-1318 and talk to one of our courteous leasing representatives.