What To Know About Apartment Parking In Carmel

Deciding what amenities you would like is vital in helping you pick an apartment. For many, convenient parking is tops on the list. Are there attached garages available? Does the property have a parking garage? You will probably encounter various sorts of apartment parking in Carmel. Here's what you ought to know about them.
Styles Of Carmel Apartment Parking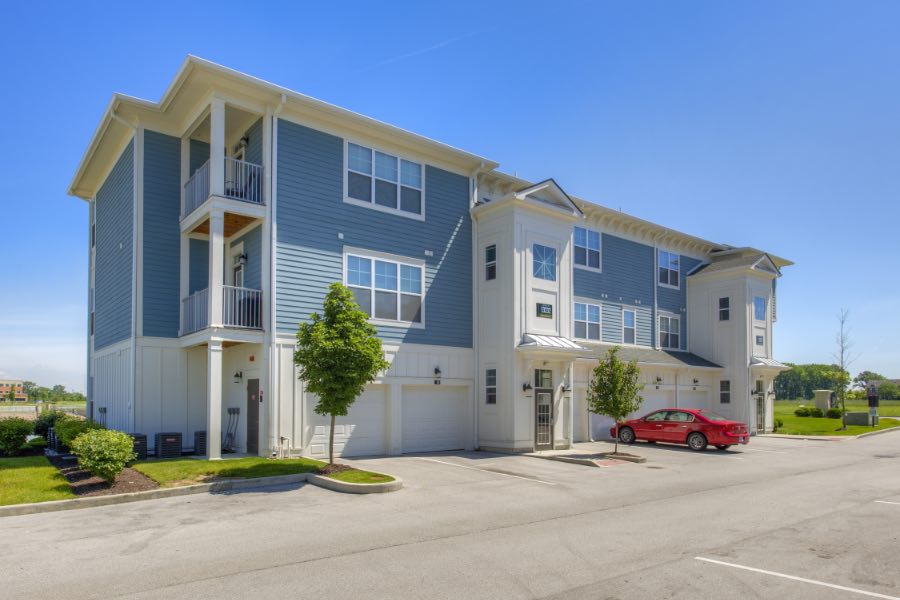 Just as there are various types of apartments, there are also several apartment parking options. The apartment's location will largely determine what kind of parking you will find. For instance, there's a greater chance you'll notice a parking garage in a bustling city center than in a suburban area. On the other hand, sprawling parking lots with an abundance of spaces are typically found away from the city. Here are many of the options you'll have access to:
Attached garages: The best choice for convenience as you don't have to set foot into the cold to access your ride.
Detached garages: Another fantastic option that provides improved protection and security for your vehicle.
Parking garages: Typically found in downtown areas, parking garages are safer than street parking while offering weather protection and convenience.
Carports: You'll be glad you have shelter from severe winter weather.
Parking lots: A big parking lot makes it easy to find a space. You won't have protection from the elements, but you also won't have an extra fee to cover either.
Why Opt For An Apartment Garage In Carmel?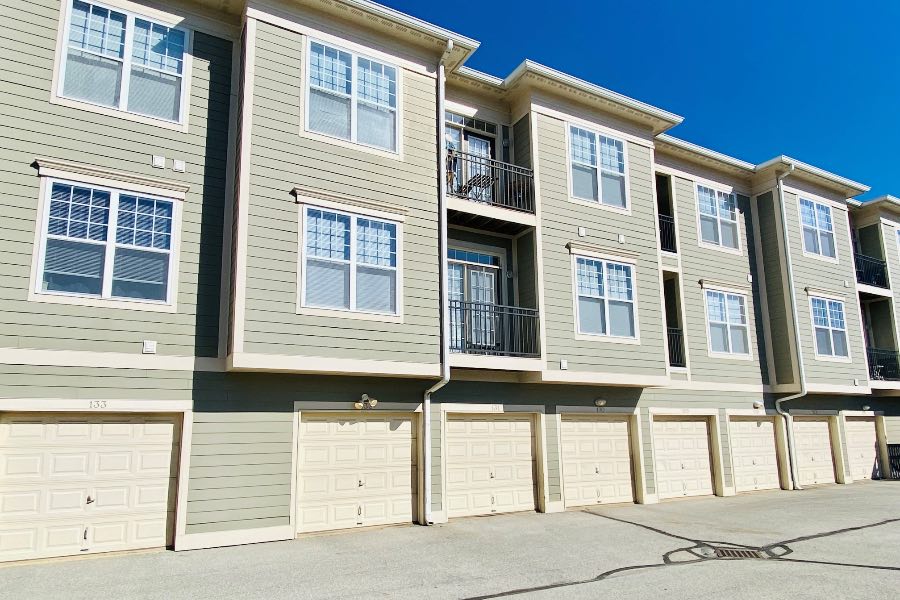 After you opt for an apartment garage in Carmel, you might not be able to get by without one. Granted, you'll have to pay a little bit more every month in your new locale, but the perks will likely overshadow the added fee. Here are several reasons why garages are a great option:
Peace of mind and security: Have you ever left your purse on the passenger seat or fail to lock your vehicle? You won't need to fret about potential prowlers if your auto has its own garage.
Protection from weather: Keeping your ride out of ice and snow is an obvious benefit. But garage parking also helps prevent damage from harmful sun rays and strong winds.
Protection from others: Let's face the facts, not every individual is careful when pulling into or out of a parking spot. A garage shields you from others.
Convenience: Getting to your vehicle without venturing outside is definitely convenient. Even a detached garage will typically be close to your unit. You won't have to go to the street or across the property to find your car.
Extra storage: Don't expect tons of usable square footage, but you will probably have extra room for a few possessions you don't want in your unit.
More Tips About Apartment Parking In Carmel
There are a couple of things to know before selecting what sort of apartment parking you should get. You should anticipate paying an additional price for carports and every other type of garage parking. If you choose a carport or a spot in a parking garage, you'll typically have a designated space. Parking lots can feature reserved and unassigned spots, so you'll need to find out what specific properties offer. In addition, if you won't be utilizing a car, make certain a parking fee isn't automatically incorporated into your lease agreement. Your prospective apartment community can explain the types of parking they offer.
Find Ample Parking At The Legacy Towns and Flats In Carmel
Searching for a new community for you and your car to call home? You'll discover convenient parking and distinctive apartments at The Legacy Towns and Flats. We have various floor plans and popular amenities to enhance your lifestyle. Arrange a tour today or give us a call at 317-674-1318 if you need more information.