Stay Fit With These Apartment Workout Tips In Carmel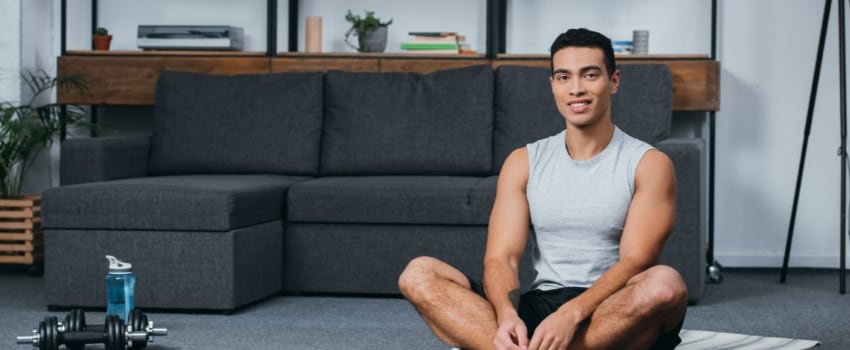 One of the most sought-after apartment benefits is the workout center. There you will be able to use treadmills and stationary bikes, weight machines, and a range of other training tools to keep you in shape. Whether you need an intense hour workout or a short walk, it's simple to stop in your local gym and do your routine. It's even more convenient if your apartment community has an exercise area that's accessible from morning to night.
However, there might be times when your busy life doesn't have flexibility for time at the workout center. Thankfully, if you can't get away, you can still get in your daily workout from your own living space. Attempt these ideas for small space exercises and homemade equipment during your apartment workouts in Carmel.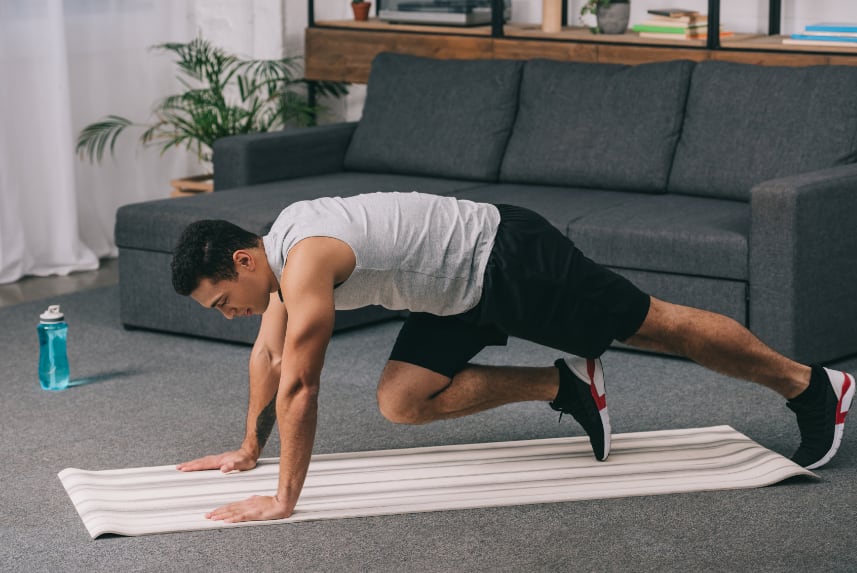 Get Your Heart Pumping With Limited Area Cardio Workouts
A difficulty of exercising in an apartment is the lack of room. If you have extra space in your 2-bedroom or 3-bedroom apartment, you might have the ability to install a small home studio, but not all Carmel apartments have room for exercise equipment. Fortunately, there are a variety of exercises that don't need space or big workout machines to get your blood pumping.
ITo begin your apartment workout, find an open spot in your apartment layout where you won't stress about running into something. You just need room to move freely or lay down without hitting something. Move furniture over a few inches if you have to.
When you have some space, get going with some common cardio drills, including:
Jumping jacks

Squat jumps

Burpees

Skaters

Tuck jumps

Jogging in place
Practice these drills for 20 to 30 minutes each day, and you will feel as good as you do on a treadmill. If you want a guide, you can find great workout videos online or buy a fitness-focused video game.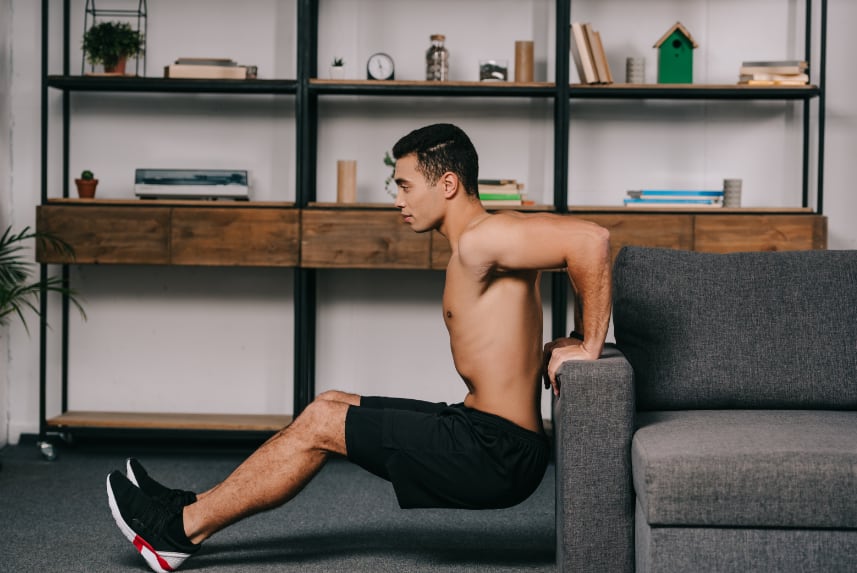 Build Strength With Quiet Bodyweight Resistance Exercises
Creating a disturbance is a concern with apartment workouts in Carmel when only thin walls separate you from other Residents. If you reside directly above neighbors, they probably won't appreciate hearing your early morning burpees.
Instead, you can use common drills that utilize your own bodyweight. These easy movements build muscle and joint strength which leads to better mobility and stability. In comparison to your cardio routine, common bodyweight resistance drills don't have you jumping up and down on the floor. Find an open space within your unit and try quieter exercises, like the following:
Press-ups

Air Squats

Sit-ups

Wall Sits

Planks

Single-leg bridges

Straight-leg calf raises

Spider crawls
Improve Your Health With Yoga And Do It From Anywhere
Many exercises like yoga and pilates are excellent choices to get fit in your apartment because you only require enough space for a mat. This allows plenty of freedom for places you can exercise to boost your flexibility, balance, and total health. Try yoga or pilates outside on your balcony, in your living room, or beside your bed. There are even yoga moves that can be practiced right from your bed!
There's an opportunity to improvise with yoga and pilates equipment too. If you are short on space to store things like blocks and wedges, try scarves for bands, filled water bottles for dumbbells, and firm cushions for yoga blocks.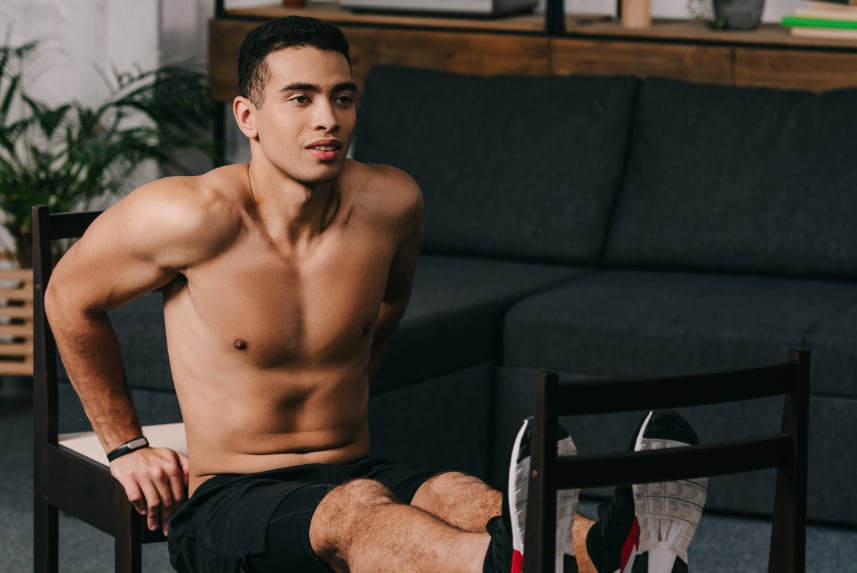 Diversify Your Carmel Apartment Workouts With Homemade Equipment
Working out loses its appeal and effectiveness when you do the same routine every day. Bring a little diversity to your limited-area regiment by implementing weight lifting. There's no need for a full set of weights or a bench press set. Just use what you have around your apartment, like:
Heavy books

Laundry detergent bottles

Bags of pet food

12- or 24-packs of beverages

Bags of beans or rice

A tote bag filled with cans

A one-gallon milk container
If you're really missing gym equipment, turn to your home furnishings. Couches, chairs, and ottomans can offer a foundation when lifting weights or balancing. Utilizing improvised equipment for your Carmel apartment workouts may feel funny at first, but don't allow that to keep you from achieving your fitness goals. In a short time, you will construct a rewarding routine to do in your living area in the event the neighborhood health club is not available.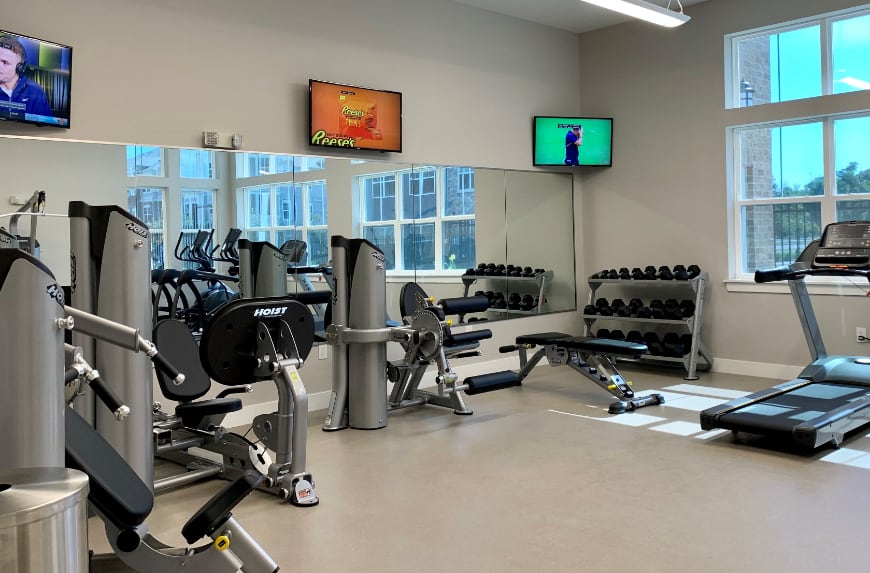 Active Lifestyles Are Welcome At The Legacy Towns and Flats In Carmel
When searching for an apartment community for your fitness-focused life, schedule a tour at The Legacy Towns and Flats. We have units with plenty of square footage, the amenities you want, and a health center that's open morning to night. Our Leasing Specialists are here to assist you in finding the perfect apartment. Get started today by calling 317-674-1318 or by selecting the "schedule a tour" button.