How To Make Your Apartment More Homey In Carmel

A new Carmel apartment might seem barren and plain when you move into the empty rooms. No matter the amazing amenities, your place won't seem like home until you add some comfortable and cozy updates. Whenever your apartment doesn't seem as personable and pleasant as you wish it to be, follow our suggestions for how to make an apartment more homey in Carmel.
Get More Relaxed On Soft Seating Options
Most people relax better when they have a nice spot to sit. Investing in comfortable furniture is one of the smartest ways to make an apartment more homey in Carmel. Purchase chairs, a couch, and a mattress that feel great for naps. You and your friends will like hanging out more when you supply supportive and soothing seating options. And there isn't much that is nicer at the end of the day than a comfy bed to stretch out on. You'll find various mattresses available made for different sleep needs, so make sure to test out a bunch before you select the most suitable one.
Integrate Matching Throws And Pillows For Enhanced Comfort And Appeal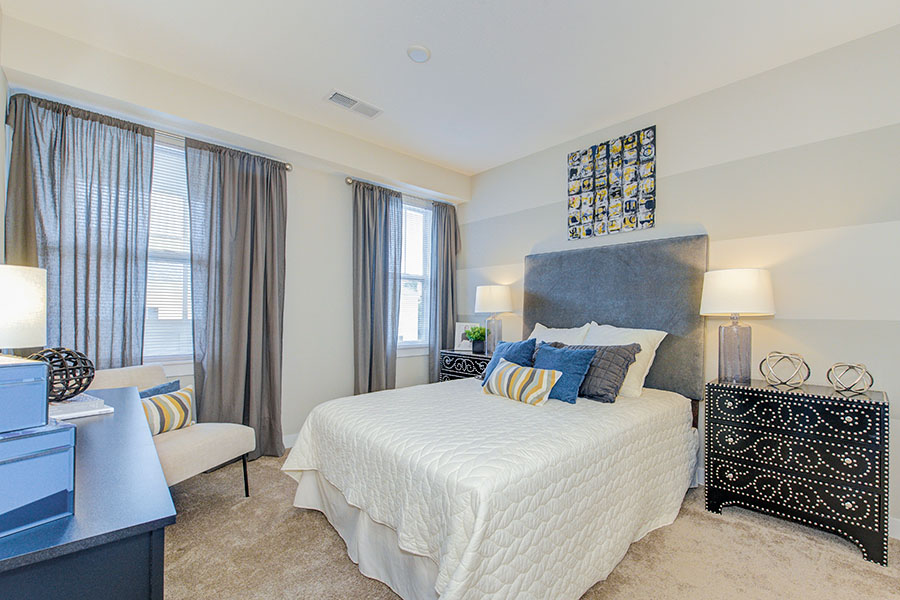 Making your apartment more homey isn't merely about how furnishings feel but also how they appear. Corresponding accent pillows and spreads help you rest easy on the couch or in bed and make them look more enticing. If your sofa didn't come with extra pillows, shop for a few in a harmonizing color scheme. You might integrate a couple blankets. Try a comfy comforter and throw pillows on your bed to bring some extra appeal. Your apartment will seem like it's right from a model home, and you'll be extra cozy when taking a break or falling asleep.
Incorporate Rugs For Softer Floors
Interior decorators will advise you that color and texture aid in making a space more homey. You can integrate both into your living area with rugs. A lovely area rug in the common room reflects your personality. A rug next to your bed feels fantastic under your feet at the start of the day. And a cushioned mat in the kitchen makes prepping for dinner more comfortable. Rugs also soften the sound of footsteps and stifle echoes if your space features wood floors in a large, open floor plan apartment.
Feel The Comfort Of High-quality Bath Towels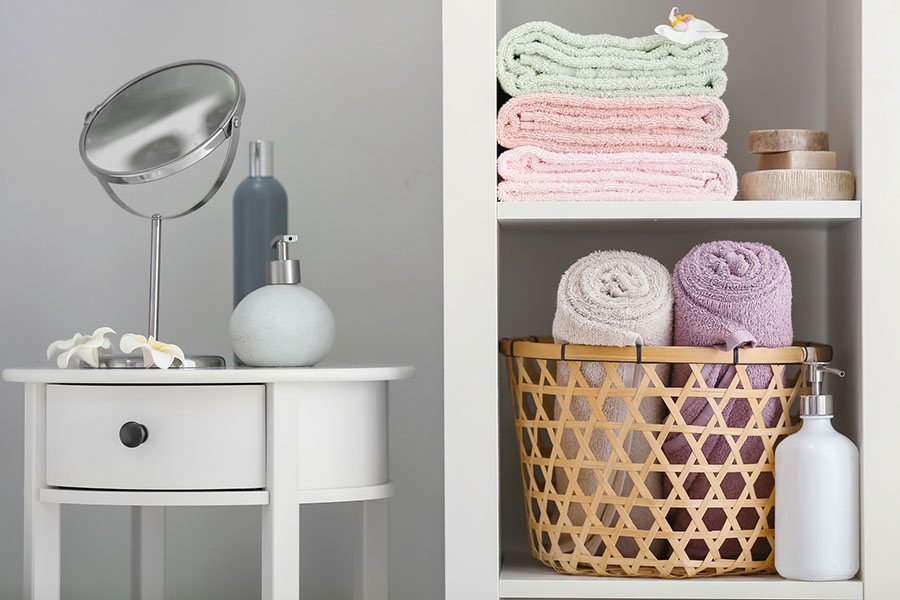 A few little upgrades can make your bathroom more luxurious. But when you're attempting to make your apartment more homey in Carmel, the right towels will do the trick. Go with big, 100% cotton terry cloth towels. They're durable, absorbent, and soft–the perfect end to an extravagant warm bath. Select vibrant colors to brighten your bathroom or a neutral hue for a zen appearance.
Bestow A Personal Feel With Your Most-Liked Photos And Artwork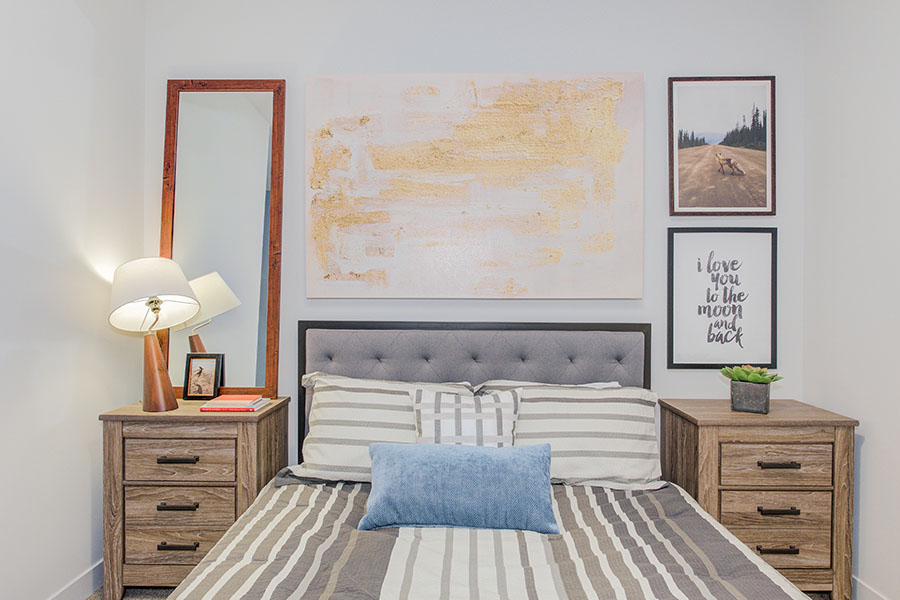 Not much establishes a home more than incorporating personal items. You have the ability to make your Carmel apartment your own when you include your most-liked photos and wall hangings. Try adhesive hooks to put up prints and original art without inflicting damage to the walls of your apartment. Put framed pictures on tables and your dresser. Then add other small novelties that you enjoy, and your apartment will seem unique to you and convey your specific style.
Visit Us To See Why You Need To Make The Legacy Towns and Flats Your Home
It's simple to make the attractive, sizeable apartments at The Legacy Towns and Flats feel like home. You'll enjoy our luxury amenities and desirable location in Carmel. Let our leasing specialists help you find the ideal apartment for you. Contact us at 317-674-1318 or arrange a tour today to get started.