How To Make A Smart Apartment In Carmel

Smart gadgets have become increasingly common in Carmel residences. Numerous electronic devices and appliances are equipped with smart technology to make life even easier. But you shouldn't feel that you are out of luck if you reside in an apartment. You may not be able to rewire your apartment for smart components, but you will be able to incorporate various gadgets to make your apartment smart in Carmel.
Incorporate Smart Plugs To Manage Electrical Components No Matter Where You Are
If you're contemplating on how to make a smart apartment in Carmel, begin with smart plugs. They plug into your existing outlets, and then you connect your favorite electronics and appliances. ​​Now you can switch them off or on through an app on your smartphone when you're out of the apartment or you simply don't feel like walking across your spacious apartment to manually do it. Shut down the bedroom lights from your bed. Disconnect the power to difficult-to-access electrical components when going on vacation. You are even able to schedule lamps or other lighting to turn on and off to make it seem like you're there when you're away.
Manage Just About Anything With A Smart Speaker
The next important gadget for making your apartment smart in Carmel is a smart speaker. You control these devices by saying commands to the personal assistant programmed in your speaker. The assistant like Amazon's Alexa answers when you want to know the day's forecast and is able to follow directives like when you ask it to start playing a certain playlist.
You can also utilize your smart speaker to control other smart devices. Instruct it to turn on the lights when you arrive home for the day, power on the television for your little ones when you're in the kitchen, or power off a smart plug in a different area.
Direct The Lights In Your Unit With Smart Bulbs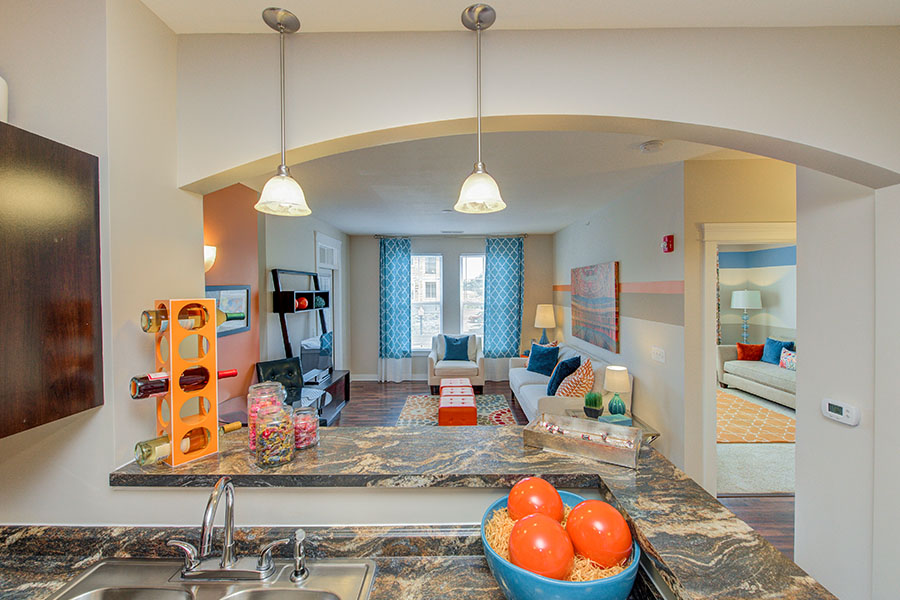 When using smart light bulbs in your assortment of lamps, you have the ability to add convenience to your life by controlling the illumination in your Carmel apartment with voice directives or a press of your finger. Smart bulbs wirelessly connect to your smart speaker's voice assistant and smart home app. So in lieu of going through every room shutting off lights, you may simply say "Turn off lights!" to switch them off in advance of leaving, or just utilize your cell phone to instruct smart bulbs to darken, brighten, and even adjust colors to suit your preferences at the time.
Keep An Eye On Things With Smart Wireless Cameras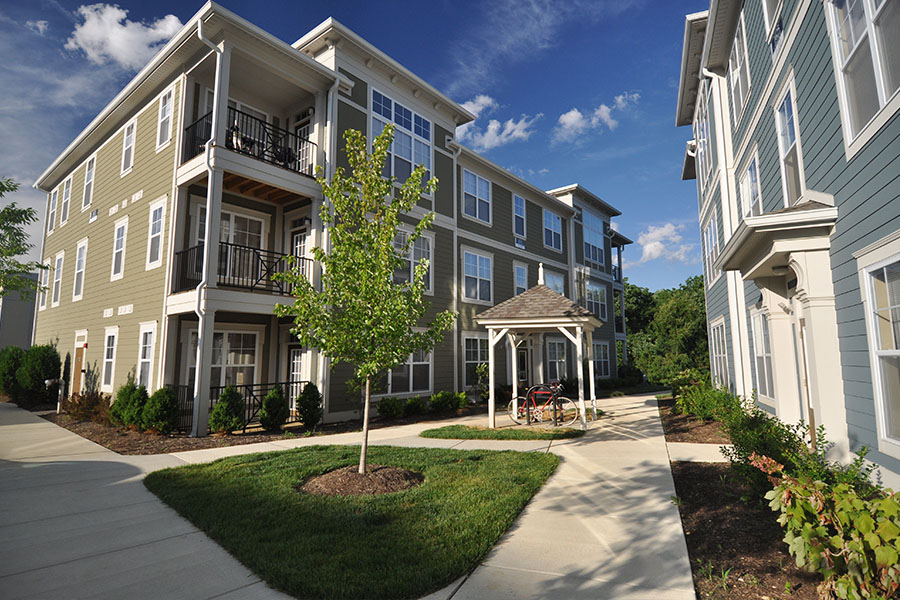 Although you might come home to the
safest neighborhood around
, home security is still of vital importance. Considering the fact that you can't hook up hardwired components inside your apartment, some smart security cameras will allow you to feel more secure. Wireless surveillance devices are battery powered and provide streams of video to your cell phone. Security cameras deter burglars and provide actual proof if a break-in does happen.
Smart cameras do more than keep your property safe, though. If you live in a pet-friendly property, you can check in on Fido with your smart camera while you're in the office. Or if you have small children, having the ability to monitor them offers enhanced peace of mind when they're in bed.
Go The "Smart" Route And Check Out The Legacy Towns and Flats For Your Future Home
With amazing amenities and sizeable apartments in a popular Carmel location, you'll love life at The Legacy Towns and Flats. Call 317-674-1318 or schedule a tour, and our leasing agents will aid you in picking the perfect apartment for you!