How To Furnish An Apartment In Carmel

You've discovered the best possible apartment next to your workplace with all the amenities, dining, and leisure options you crave. The one problem is you're not sure how to furnish it. There's no need to fret. Furnishing an apartment in Carmel can be effortless if you adhere to some sensible guidelines. Find out how you have the chance to establish a practical and appealing space you will adore.
Know How Much You Can Spend And What You Should Splurge On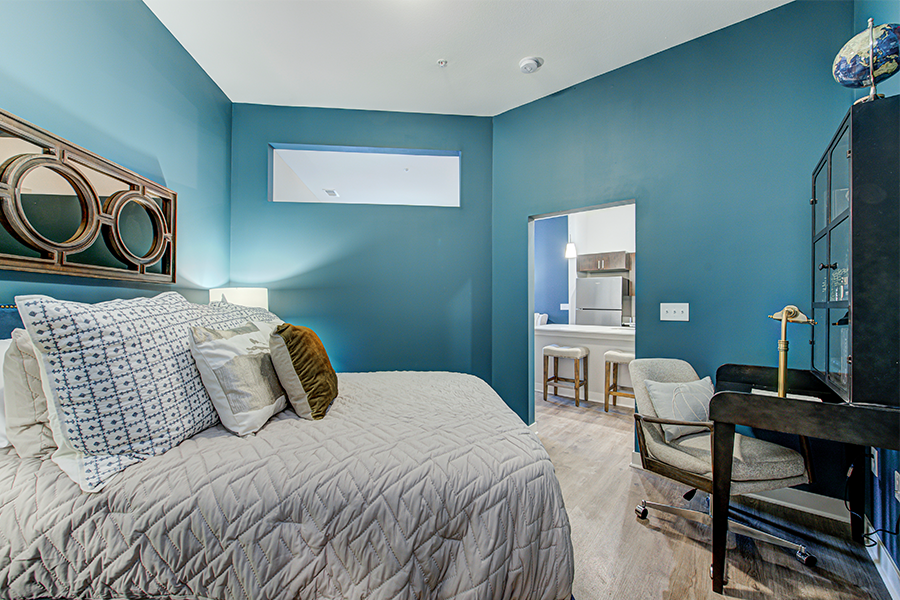 Knowing how much you can spend is an excellent start to furnishing your apartment in Carmel. There's no need to spend a fortune on items like end tables, dressers, and lamps. Decor outlets often have sales, and you are able to discover fantastic bargains on social platforms or by simply talking to friends and family.
One thing you won't want to try and save a bunch of money on is your mattress and boxspring. A restful night of sleep is essential to your health and performance at your job or school. Don't sacrifice that to save a little money. In the bathroom, you are able to cut expenses on things like bath mats and bath curtains, but you'll be thankful for a high-quality, soft set of bath towels when leaving the shower.
Flexible Furnishings Are Great In Smaller Areas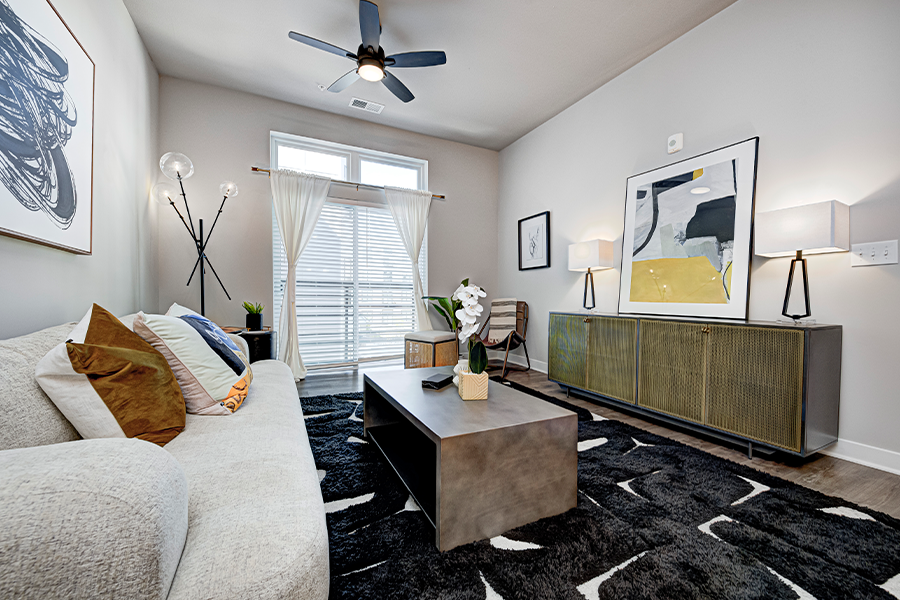 No matter how roomy
your apartment floor plan
is, you'll always be looking for additional living area. There are various ingenious solutions that you may find beneficial. You might consider these furnishings:
Coffee table with incorporated storage areas: You'll need a coffee table, so why not look for one with the benefit of built-in storage? Some could include containers, a sliding tray, or an accessible platform.
Beds with sliding drawers or room underneath: You will get bed frames with built-in storage drawers for linens or garments and other ones that merely have plenty of room below for storage bins.
Small bookshelves as nightstands: A small bookcase is the ideal bed table as you may place a table lamp on it while employing the shelves for reading materials or whatever items you choose.
Fold-out couch: Don't have a spare room? No worries. A fold-away sofa is a fantastic alternative to add additional sleeping area.
Avoid Overcrowding When Furnishing Your Apartment In Carmel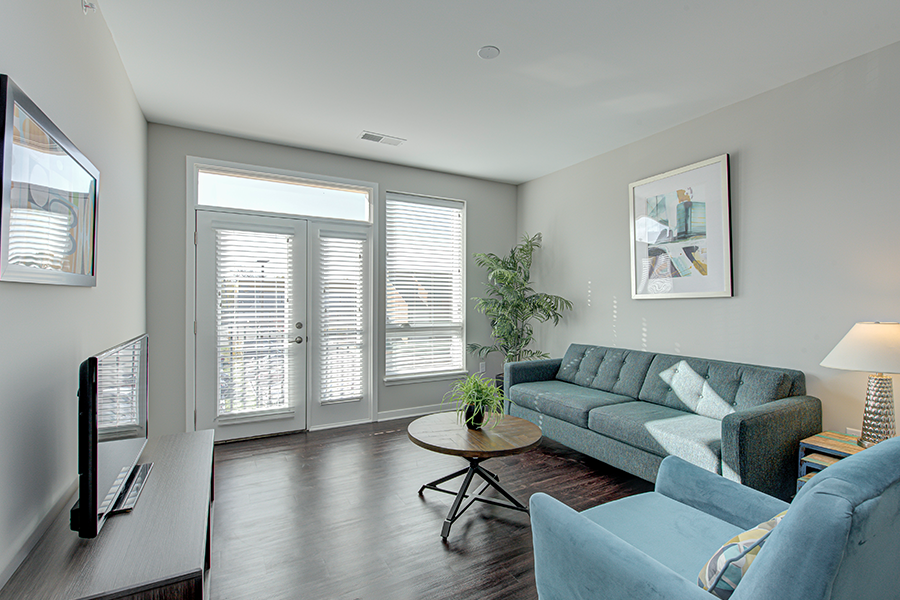 Planning ahead and being certain you have enough square footage to maneuver and entertain guests is important. Don't attempt to crowd a sectional into a space more equipped for a loveseat. If you want more seating, consider smaller and easier-to-move accent chairs. When possible, gauge the room where furniture will be located to understand for certain what you have to work with.
In the dining room, collapsible drop leaf tables deliver versatility and extra space savings. Round tables also help conserve space and are less awkward for individuals to move around. Generally speaking, you should have no less than three feet of space between chairs and the wall so you may scoot back comfortably.
Furnish Your New Apartment In Carmel
Now that you have a better idea of how to furnish an apartment in Carmel, it's time to find your new place! The Legacy Towns and Flats will help you feel right at home. Call 317-674-1318 or just schedule a tour to find your new home.