Top Tips On How To Childproof Your Apartment In Carmel

You might have little ones in your life or a newborn on the way. Or perhaps you frequently host close friends and neighbors with youngsters. In any case, if you expect to have little kids in your Carmel apartment, you'll want to do a little childproofing to make sure everyone is protected. Here are some tips to childproof your apartment in Carmel.
Childproof Your Apartment In Carmel By Putting Dangerous Items Into Unreachable Spots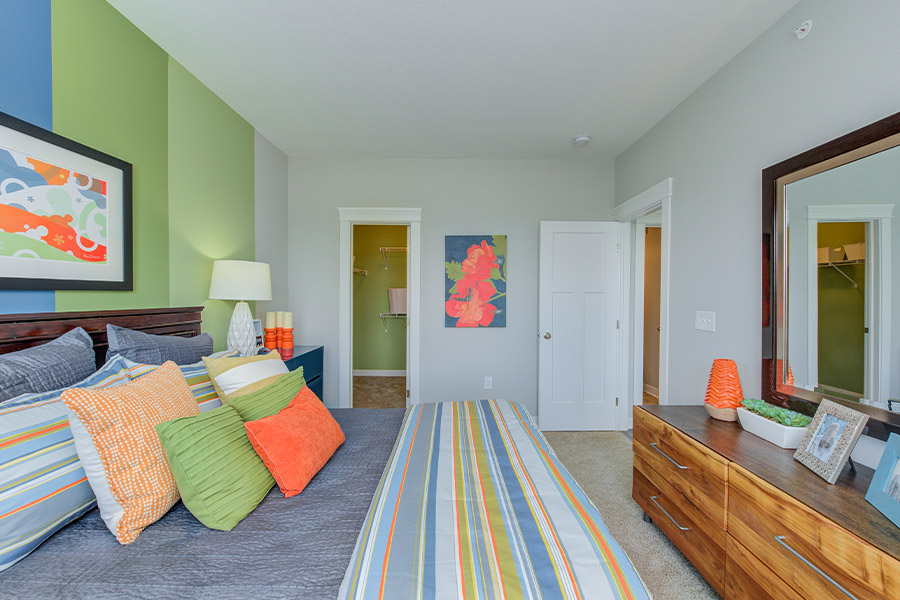 Little ones have a natural curiosity and try to touch everything. The starting point to childproofing an apartment in Carmel is to put dangerous, messy, or fragile things out of reach. Do a walkthrough of your apartment looking for objects a kid shouldn't have access to and move, hide, or secure them all. You are looking for
Any sharp items.
Anything poisonous.
Cords and strings that create a strangulation danger.
Easily broken keepsakes.
Essential papers.
Vases and other filled containers.
Things that could be deemed good to eat but aren't, like pills or dog food.
Bookcases or other unsecured items that a child could try to climb and pull down.
Writing utensils.
Use Locking Devices To Halt Little Ones From Getting Into Cabinets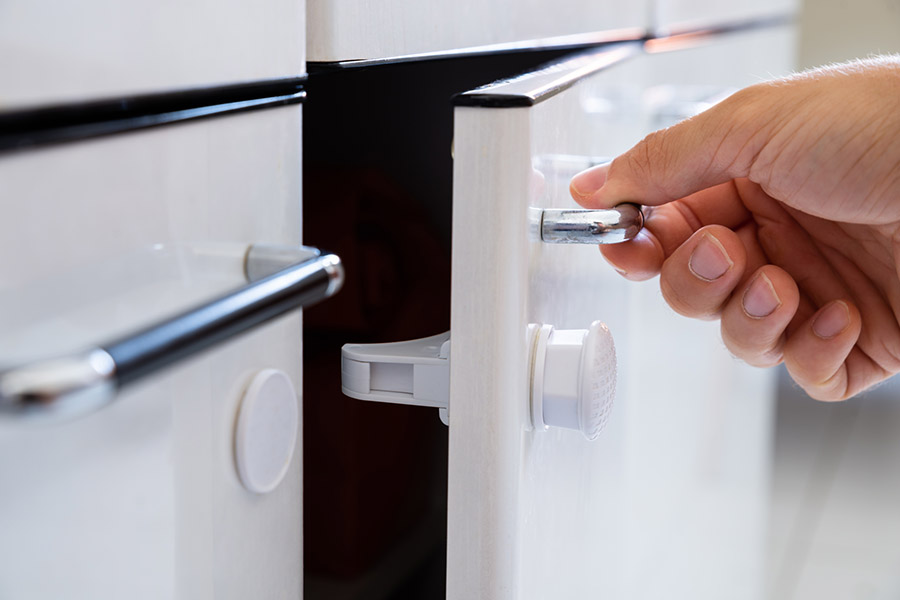 Even in
spacious apartments
, you'll have trouble finding enough higher, safe spots to keep everything. You're still able to shield children and your belongings by putting them in locked cabinets. You'll discover many different kinds of locking systems available for purchase. Some interlock with the cabinet handles, while others make doors way too hard to unlock for young children with limited hand coordination. And if the kid in your home likes to play in the toilet or refrigerator, get safety locks for those as well.
Incorporate Baby Gates To Keep Your Youngest Guests From Getting Into Trouble
The second they become mobile, babies attempt to explore. In order to keep them in view and clear of dangerous areas like utility rooms and kitchens, utilize a pack 'n' play or indoor gates to secure them. A little playard will have ample room for an infant and an assortment of toys to keep them entertained when you're fixing a meal or attempting to work. Collapsible pack 'n' plays stow away effortlessly when they're not being used.
When dealing with curious toddlers, baby gates will corral them in a defined location. Various baby gates are secured by a pressure-mounted system so that you don't have to drill holes in your apartment walls. If you must break out your power tools for a baby gate, don't forget to fix the holes prior to moving.
Keep Children Away From Harm With Childproof Entrance Locks
Kids grow in a hurry, and before you know it, they're at a height where they can grab the knob on the front door and escape. To block little runaways, consistently keep your chain attached if you have younger guests in the house. If you don't have a door chain or you regularly forget to keep it locked, think about using a door knob cover that makes it tough for small hands to grab and twist. If you have sliding patio doors, try an easy-to-install flip lock. These bond to the non-movable segment of the door and prevent children from moving the door at all when you flip up the lock.
Prevent Falls With A Balcony Protector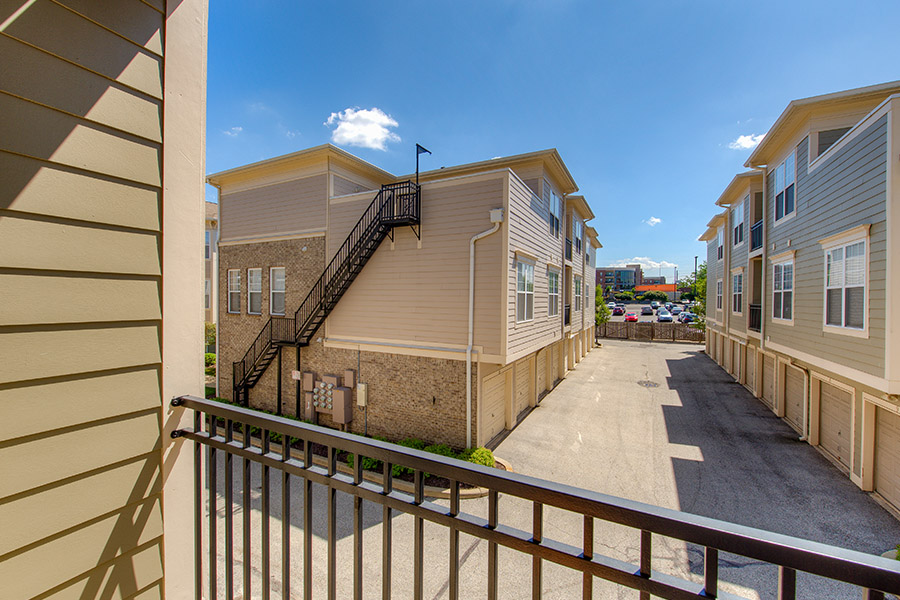 If you allow kids to have fun on your balcony, a mesh balcony barrier is mandatory. These resemble screens and fasten to your balcony easily to prevent any items from falling through openings. You can also consider a balcony privacy screen that adds the benefit of giving you privacy regardless of whether you have kids at your apartment.
Establish A Home For Your Friends And Family At The Legacy Towns and Flats
Residents and their visitors of all ages appreciate habitating and hanging out at The Legacy. To see what makes our beautiful apartments and community features so in-demand, arrange a tour or dial 317-674-1318 to talk with one of our leasing agents.