Upgrade Your Exterior With These Apartment Patio Ideas In Carmel

Although your Carmel apartment community provides some open-air spaces to enjoy, your balcony or patio is your private link to nature. But it probably doesn't do much for you on its own. After all, you could only have a small square or strip of space to decorate. Thankfully, we can help you out. Consider these small apartment patio ideas for Carmel and design an outdoor oasis just past your interior!
Unwind Outside With The Right Patio Furniture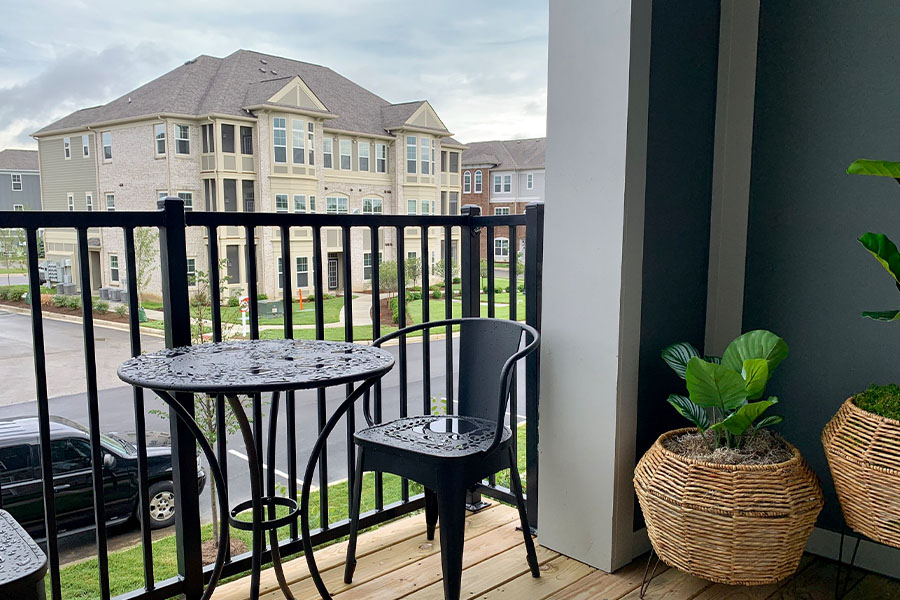 Even when you come home to
a spacious apartment floor plan
, your patio or balcony might not have a lot of area. As a means to save space, stay away from oversized patio furniture and go with less substantial options. The right sized patio chairs and a side table will accommodate your area better than massive sectional or full outdoor living set. Fold-up choices make sense for smaller spaces and are a cinch to store when it gets cold outside. Or you may contemplate stringing a hammock between support beams that you are able to effortlessly put away at the conclusion of your afternoon siesta.
Introduce A Little Color With A Lively Rug
You might give your patio a more personalized vibe with a lively rug. This might add a little style to a mundane balcony or patio and feel softer under your feet than hard concrete or wood. Search for an appropriate rug that can withstand the climate and is a breeze to clean. You should also select an option that blends with your table and chairs for a unified look.
Design A Garden Oasis With Potted Plants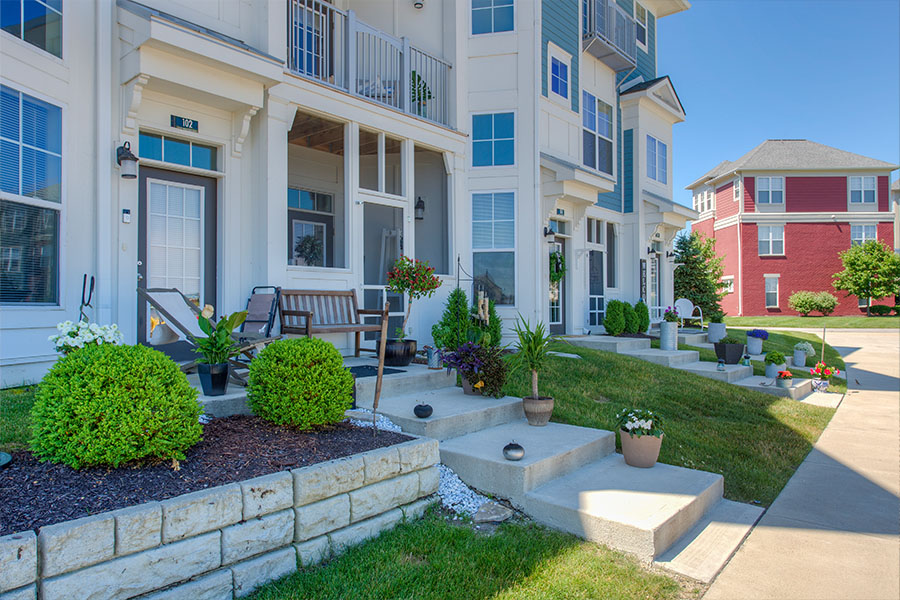 When you have a grower's mentality but no expanse of soil, you can still appreciate a lovely sanctuary of planters on your balcony or patio. Many kinds of vegetables and flowers grow well in pots. You might use a handful of strategically placed receptacles of flowers to embellish your area or fill the space with a jungle of plant varieties. If you have a ceiling above your exterior, select plants that do well in limited sunshine and supply plenty of water, as potted plants dry up fast.
Get Away From It All Using A Balcony Privacy Screen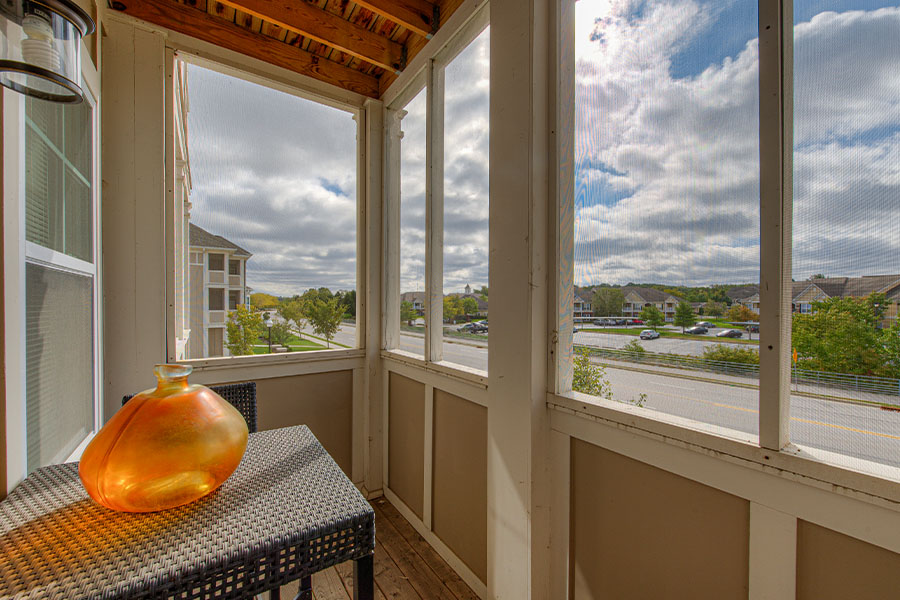 If you would rather it feels like you're away from it all when you go outside, use a privacy screen for your balcony. These implements are a cinch to attach and unfasten later if you relocate. They shield you from the gaze of strangers while still offering a partial outdoor perspective while you unwind. A balcony screen will even help make
a better outdoor spot for four-legged friends
and littles ones to have fun.
Finish The Space With Your Preferred Ornamentation
You will truly make your outdoor space your own with some beautifying apartment patio ideas in Carmel. Entertaining or trendy outdoor-friendly accents will lend your patio a personalized feel. Install a charming wind chime, adorable garden statue, or playful wall art that you appreciate. A corded or battery-operated water feature or lighting element on a table can offer a feeling of tranquility. Or hang party lights for a cozy scene at nightfall. You can even decorate your exterior area with ornamentation for each holiday!
Implement Your Apartment Patio Ideas For Carmel At The Legacy Towns and Flats And Personalize Your Place
At The Legacy, you'll have a pick of spacious upscale apartments with ample outdoor area to kick back and take it easy. Or come take advantage of our incredible on-site amenities. Place a call to 317-674-1318 or arrange a tour to talk to one of our welcoming leasing agents about securing your future home.