Tips For Using Your Apartment Fitness Center In Carmel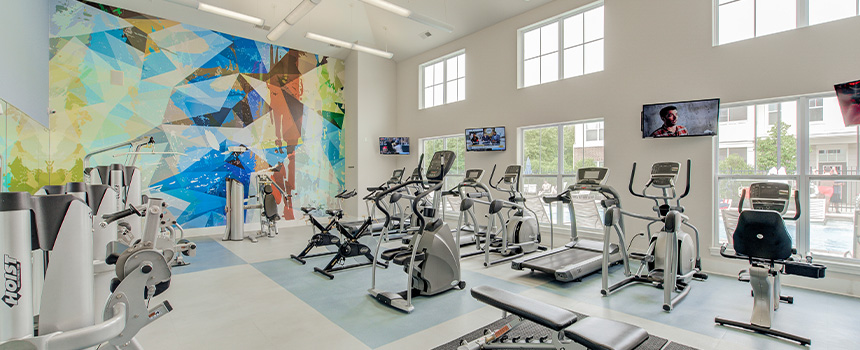 There's a simple explanation why an abundance of apartment properties offer a fitness center among their many amenities: Residents love them! When you utilize your apartment fitness center properly, it will help you enjoy a healthy lifestyle and improve your experience at the property. You can benefit from your Carmel apartment fitness center even more when you understand what you can anticipate when using the facility and how you should conduct yourself as a tenant.
An Apartment Fitness Center In Carmel Can Help You Achieve Your Fitness Goals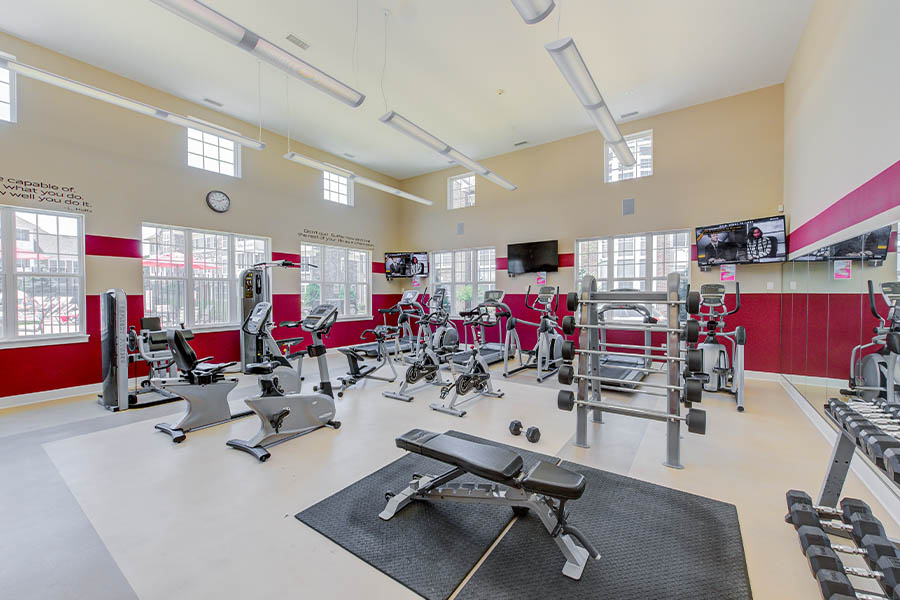 We all know we should do regular workouts, but you likely don't have room for exercise equipment in your living room or bedroom. You have the option to become a member at a neighborhood gym, but that necessitates extra time and money. The luxury of having an apartment fitness center in Carmel can help you reach your desired fitness levels since it adds an abundance of convenience. This fantastic amenity is just a short walk away, and you don't have to pay membership fees. You're much more likely to work out if you have an option right around the corner. Some properties may even provide additional group classes for Zumba or yoga that are available at no cost to you.
Your Apartment Fitness Center Is Mainly For You And Other Residents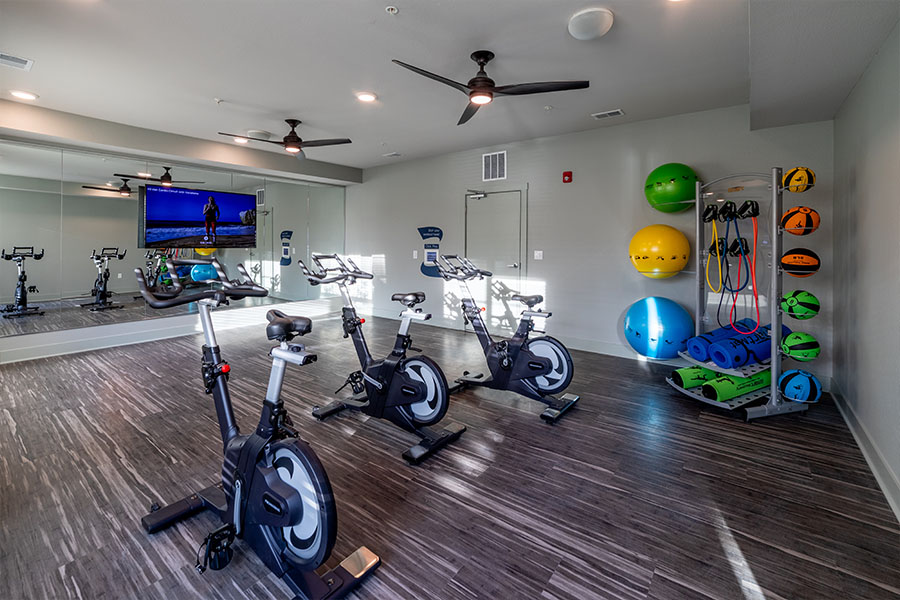 An added advantage of your Carmel apartment fitness center is that it's intended to serve people who live on site and not anyone else. That means a more peaceful environment and less competition for the elliptical. If you would rather work out with a friend, you may be given permission to bring them. Of course, you need to follow the established rules for guests so other occupants aren't waiting for long periods. And when your apartment fitness center doesn't allow guests, you could still walk or jog with them around
the outdoor spaces of your complex.
Your Apartment Fitness Center Has Requirements To Ensure Safety
Like any local health club, your apartment fitness center in Carmel has requirements all users must follow. You typically see them put up around the door, or you might have obtained the regulations as you were issued your key to the fitness center.
It's smart to know the regulations before making use of the fitness center. They are intended to create an agreeable and safe atmosphere so that everyone can continue enjoying the gym. If you fail to adhere to the code of conduct, property management might rescind your access to the fitness center.
Policies will differ depending on the community, but they might include the following:
No open containers or food.
Use equipment only as intended.
Do not let anyone borrow your key.
Standard Gym Protocol Is Expected At Your Apartment Fitness Center Too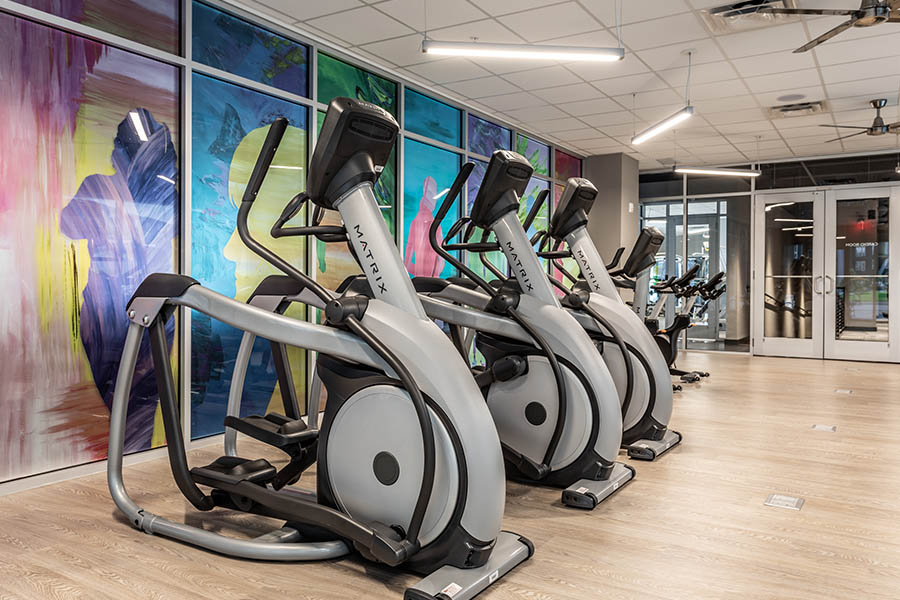 Your apartment fitness center has posted rules, but there are unwritten rules too. In the same fashion as any health club, you need to abide by some basic etiquette when using the fitness center. Doing so makes everyone's time in the space more agreeable, so keep these things in mind:
Don't hog popular items like treadmills if the fitness center is crowded. Utilize a device for no more than 20 to 30 minutes so others are provided an opportunity.
Get pumped up listening to preferred tunes with headphones or earbuds so that it doesn't disturb other people. If the exercise space has televisions, adjust the volume so it's to a point only audible for you. And step outside when you have to place or answer a call.
Clean off the equipment after using with disinfectant wipes or towels.
Return weights to racks and power off ellipticals and other machines.
Enjoy Preferred Apartment Amenities At The Legacy Towns and Flats
It won't feel like home unless your apartment features amenities suited to your daily life. Find your next home with your favorite amenities at The Legacy. Our leasing specialists are pleased to provide assistance. Contact us at 317-674-1318 or request a tour to learn more.